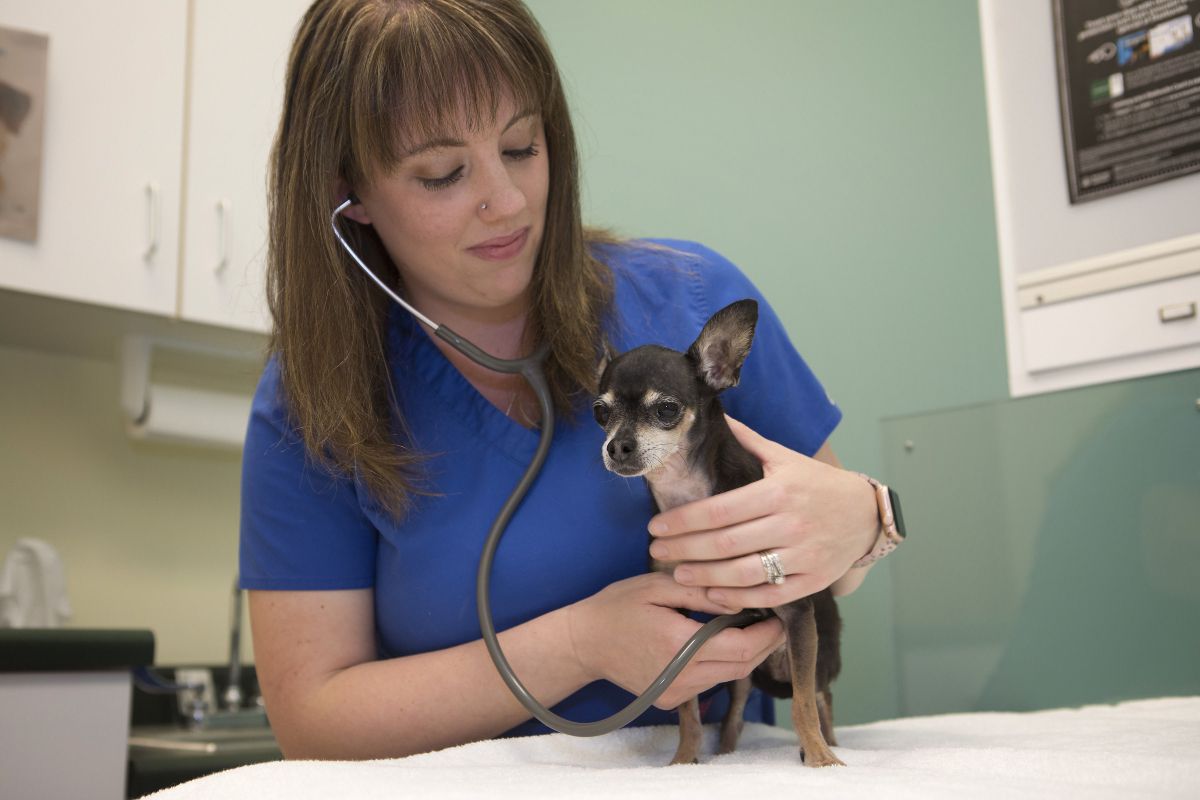 Megan Wright, CVT – Certified Veterinary Technician

I am lucky enough to say I love what I do. I have always had a passion for animals and knew I would work in the veterinary field one day. One of my happiest days was when I graduated from Joliet Junior College's veterinary medical technology program and began to pursue my dream. Since then my passion and commitment to my career has only grown. I joined the Animal Care Hospital team in May 2017 and could not be more excited to be part of such an amazing and dedicated group of people.

In my free time, I enjoy being outdoors camping and hiking. I am currently living in Channahon with my husband Brian and our two dogs, Isaac and Australian Cattle Dog mix and Bruno a Chihuahua as well as two orange tabbies named Leo & Ralphie.

In 2020 one important thing I leared was patience and adapting to changes quickly. In 2021 I plan on spending time with my son (due in June) and hopefully enjoying good weather. During game nights you will find me playing Patwork and Azul.



Connect With Us on the PetDesk App