Best flea treatments for dogs and cats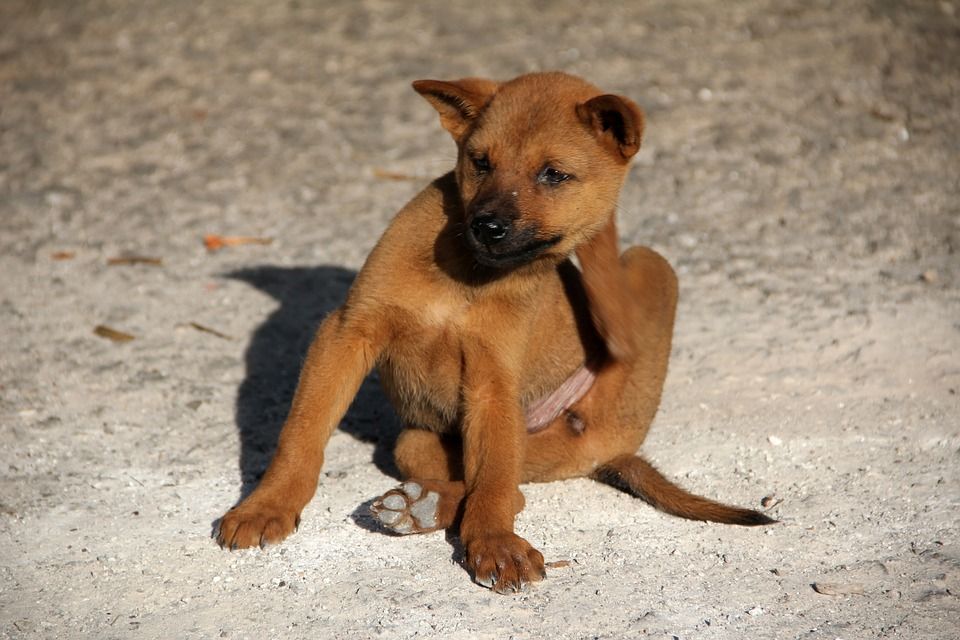 As pet owners you will know that unfortunately, fleas are an extremely common and annoying occurrence and it is important to treat your dogs and cats for worms and fleas on a regular basis. However, with 95% of flea and egg larvae living in your environment rather than on your pet, it is equally if not more important to treat your home too, otherwise the infestation will return time and time again.
How do I know if my pet has fleas?
It is not uncommon to be able to spot fleas jumping off and on your pet's body, but they are very small and very fast. They are flat-bodied, dark brown or black in color (unless they are full of blood in which case they can be lighter) and usually less than an eighth of an inch big. However, typical behavioral symptoms include restlessness, and chewing, scratching or licking certain parts of his body more often than usual. If you suspect that your dog or cat has fleas, you can check his skin and coat for signs of them or 'flea dirt' which looks like regular dirt but is actually flea faeces. If you aren't sure if it is actual dirt rather than flea dirt, put some on a paper towel and add some water. If it is flea dirt, then it will turn a reddish brown as it will contain blood that the flea has ingested and then excreted.
Finding the right treatment
With so many different flea treatments available on the market, finding the right one can be tricky. We have put together this list of some of the best and most effective flea treatments for dogs and cats to get you started, but discovering which works best for you and your pets may require some trial and error.
Nexgard for dogs
NexGard® (afoxolaner) is the #1 vet-recommended,¹ FDA-approved soft chew that kills both fleas and ticks and prevents infections that cause Lyme disease. NexGard kills infected black-legged ticks before the infection can be transmitted. Not only does each beef-flavored chew provide a month's worth of protection, they're easy to give because dogs love the taste.
Frontline® Gold for Dogs and Cats
Frontline Gold is a topical monthly flea and tick preventative for dogs and cats. One dose of its triple-action formula kills fleas, flea eggs, larvae, chewing lice, and ticks for a full month. Frontline Gold has a new ingredient, pyriproxyfen, which helps kill the next generation of flea eggs and larvae before they have a chance to develop into adult fleas. Frontline Gold starts killing fleas in just 30 minutes.
Capstar® Flea Control for Dogs and Cats
If you prefer to administer your pet's flea treatment orally then this is a good option. It kills fleas and can be used in conjunction with other popular preventatives to help stop any future infestations. It is also safe for pets that are pregnant or nursing. There are a number of formulas available for dogs and cats. Make sure you select the right one for your pet's weight. Capstar only kills the fleas currently on your pet, and has no residual activity or continued coverage.
Connect With Us on the PetDesk App