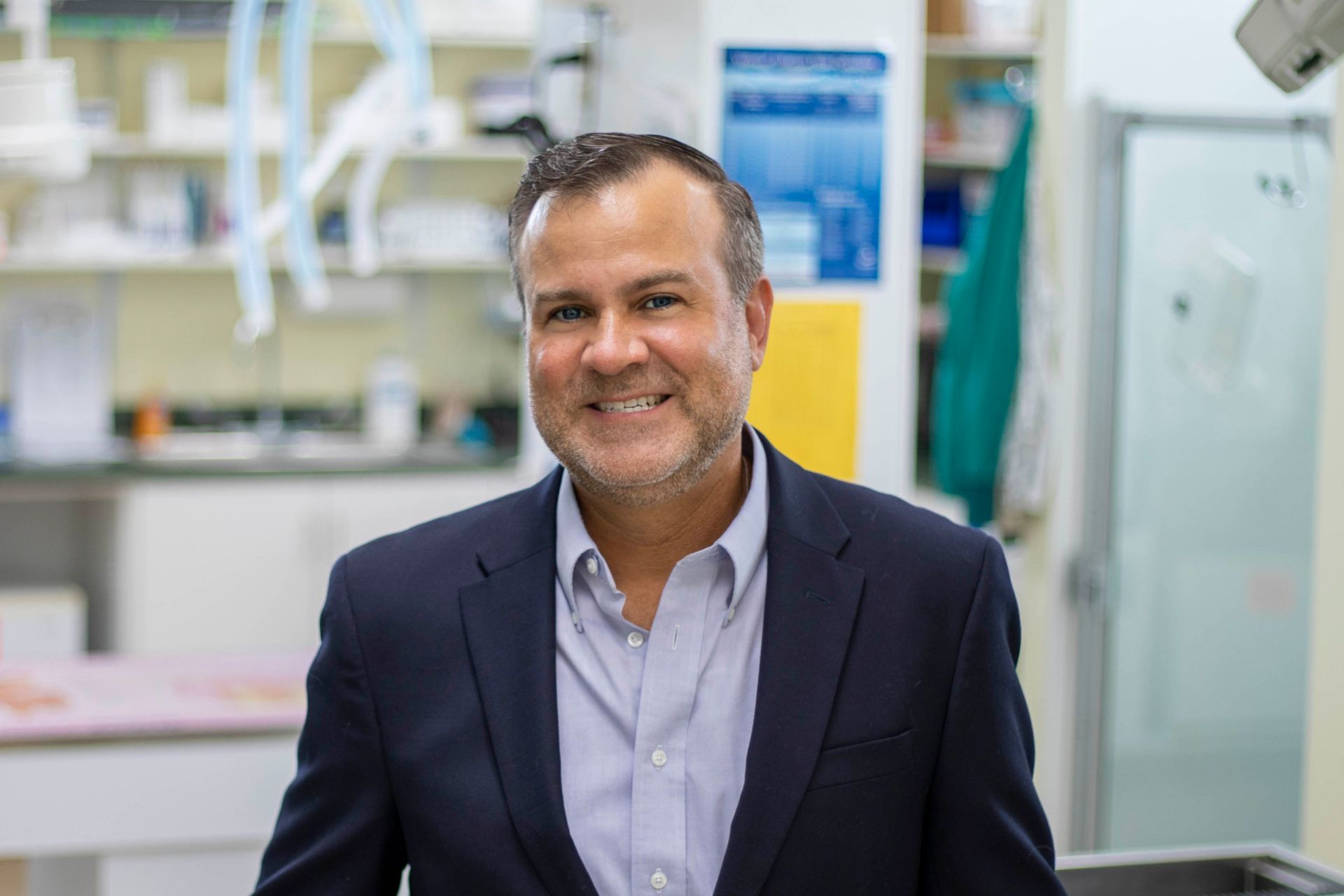 Matt Johnson, CVT, BBA – Hospital Manager
I had a childhood filled with animals. My parents were animal lovers and fostered a passion in my siblings, and I for critters of all types. The most unique pet we had in my youth was a litter trained rabbit, Thumper, who thought he was one of the dogs. Thumper slept with the dogs, ate with dogs, and even liked to go outside with dogs. My exposure to veterinary medicine and animal care came at an early age as my first pet dog was epileptic and had seizures. I believe it was the awareness of his condition and required medication and care that inspired my younger self to dream of a career caring for animals.
I joined Animal Care Hospital of Morris in 2002 where I started my career in the animal industry bathing dogs, cleaning kennels eventually advancing into a CVT and ultimately as the Hospital Manager. I graduated from the veterinary medical technology program at Joliet Junior College in 2005 and then earned my Bachelor degree in Business Administration and Entrepreneurship from Governors State University in 2015. I really do love working with the employees, our clients, and patients. As the Manager of this incredible hospital I am able to provide a positive work environment for my employees in a professional, high quality medical facility and create great health experiences for our clients and patients.
At home my partner and I care for a very exuberant yet sweet young Australian Shepherd, Bumi, and a middle-aged obnoxious opera singing Bengal cat, Mardock. I am an avid reader of books, a bit of a science fiction/fantasy movie and television show nerd, and a huge Anglophile when it comes to British television programing. My spare time activities include camping, archery, and spending time with my very large family and group of friends. I love to cheer for the unexpected underdog or success of others and I wave at or say "Hi!" to animals that I see from my car while driving down the road.



Connect With Us on the PetDesk App