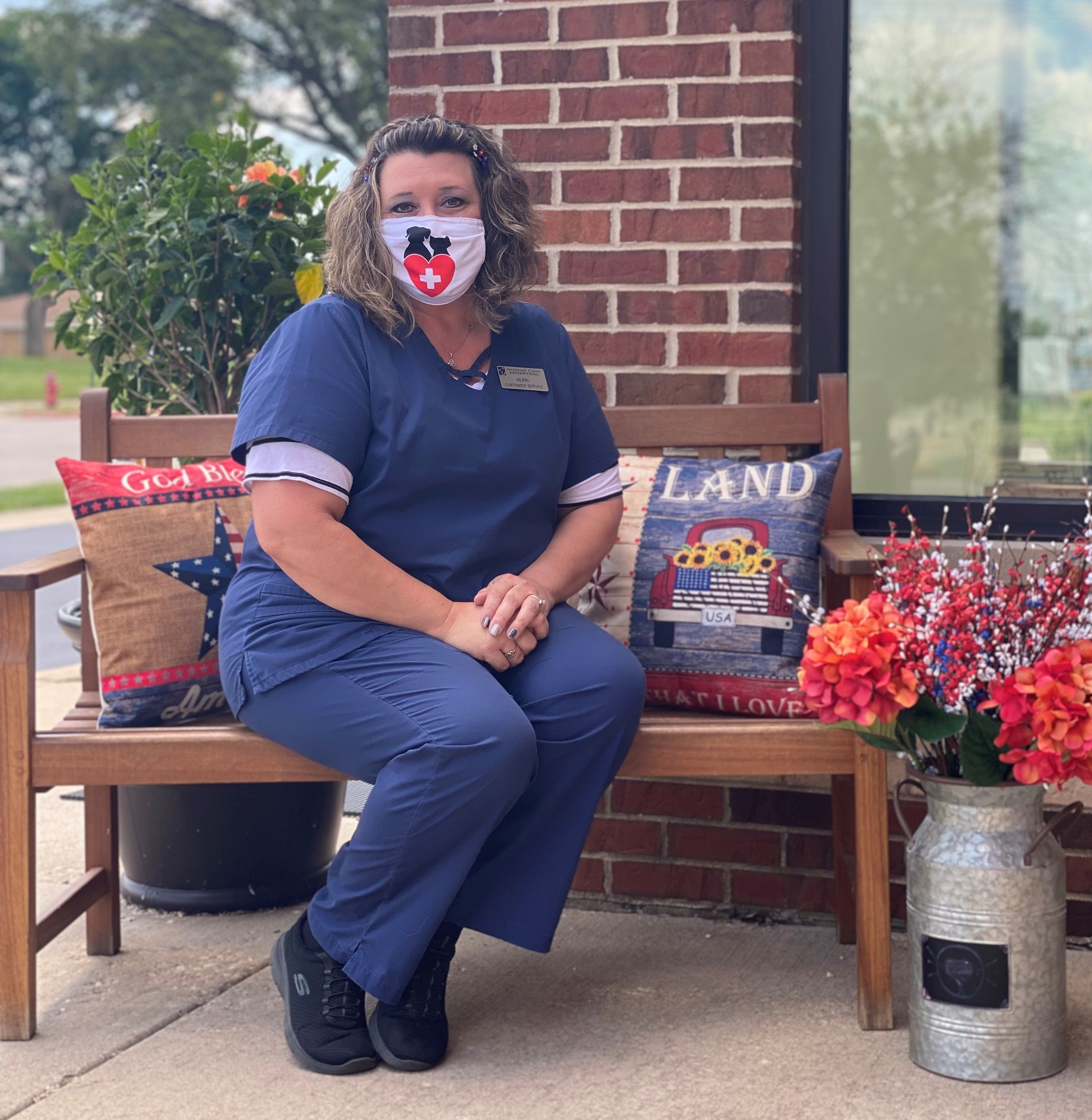 Kerri Harris –Customer Service Representative
I have always been an animal lover. My greatest childhood memory is being with my cat Taffy while she gave birth to 3 cute little fluff balls. Now that I am older, I enjoy spending timewith my two dogs Daisy and Missy.

Much of my adult years was working in healthcare and I love helping others. I can also say I have had the pleasure of taking care of family members, especially my mother when they needed extra care. Doing this has helped me learn to remember to laugh and not sweat the small stuff.

I started working at Animal Care Hospital in 2016 as a customer service representative, and for me, it is a perfect fit! I love to greet all of the patients when they come in the door, but since I am a people person, I especially love chatting and getting to know our wonderful owners!

My dogs and I love to spend time relaxing with my husband and son. I am an avid movie lover and enjoy going to the theatre, especially to get popcorn! I also enjoy reading, camping and taking naps! My family is my whole world and I enjoy spending time with all of them. Two items on my bucket list are to visit all 50 states and as many National Parks as possible with my Husband

In 2020 one important thing I learned was that everything can and will change and you just have to adjust and make the best of it. In 2021 I plan to learn to let things go and to also better myself. I also hope to play more games with my family such as Yatzee!
Connect With Us on the PetDesk App