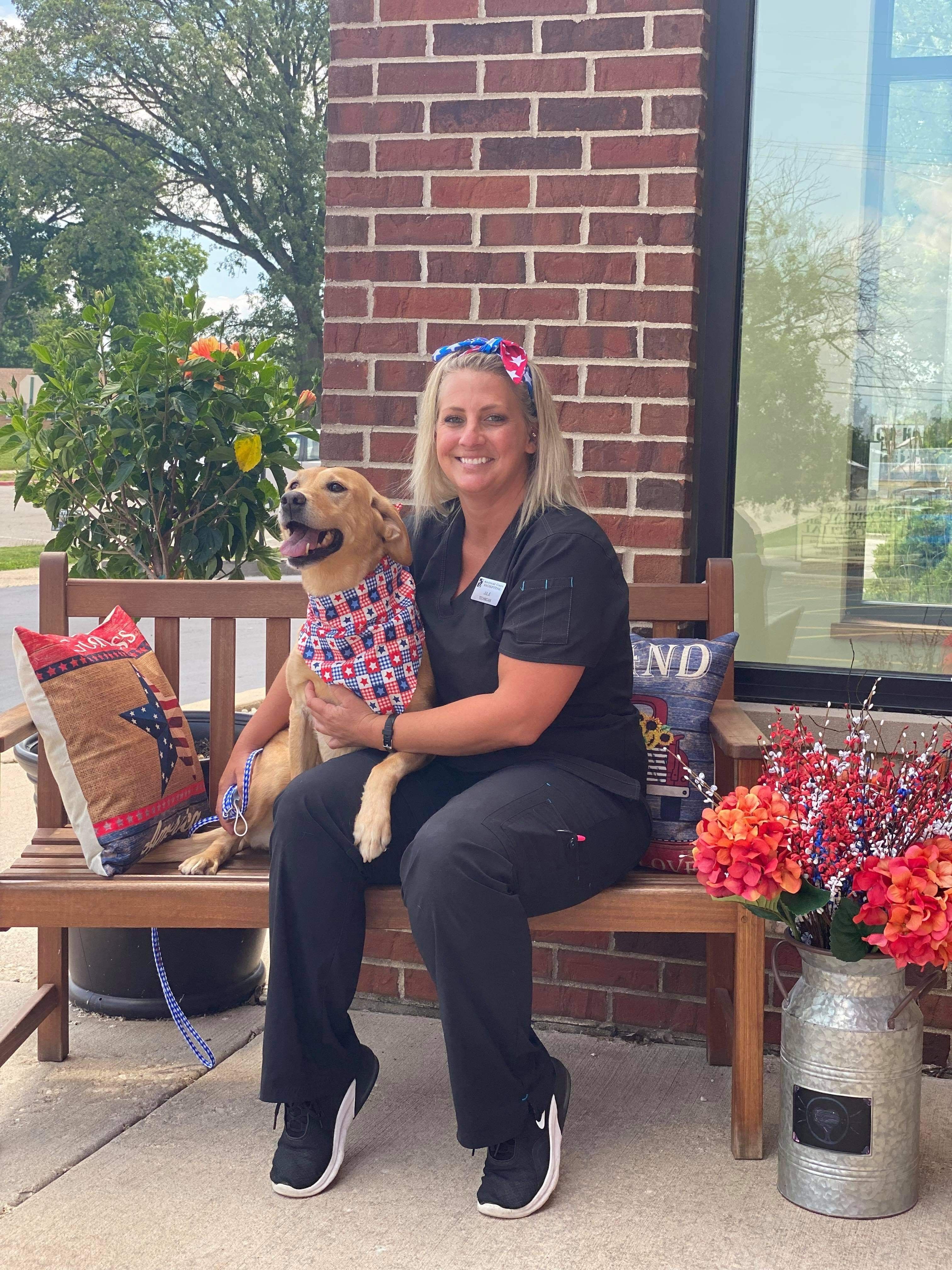 Julie Robinson – Technician
Growing up, dogs were always considered a part of our family and they have always held a special place in my heart. I loved helping out on the farm: feeding the goats, horses, and chickens and I guess you could say I have always had a caring and nurturing soul especially with my animal friends. As I grew older, I thought I wanted to go into the human nursing field. I took classes in high school for nursing and worked in nursing homes for several years, but always felt something was missing. In 2001, I began working as an assistant at Animal Care Hospital and knew I had finally found my calling. In 2007 I enrolled in the vet tech program at Joliet Junior College and achieved my dream of working in the veterinary field as a "nurse" for pets. I can truly say I love my job and the joys it has brought to me over the years have far exceeded anything I could have imagined. Every day I am challenged to continue learning in order to provide for all the patients under my care.
My husband, daughter and I share our home with 1 very loving and demanding dog & 3 cats, I can honestly say they are my world! In my free time my family and I enjoy spending time outdoors. We do a lot of boating, fishing, hiking, and bike riding. My daughter is my pride and joy and she loves to visit me at work because she gets to see all the doggies and kitties. I love spending time with my family and training in the gym.

One important thin I learned from 2020 was how to slow down and cherish the small things in life more. My personal goals for 2021 include getting back into competing in bodybuilding and playing Uno with my family on game nights.



Connect With Us on the PetDesk App