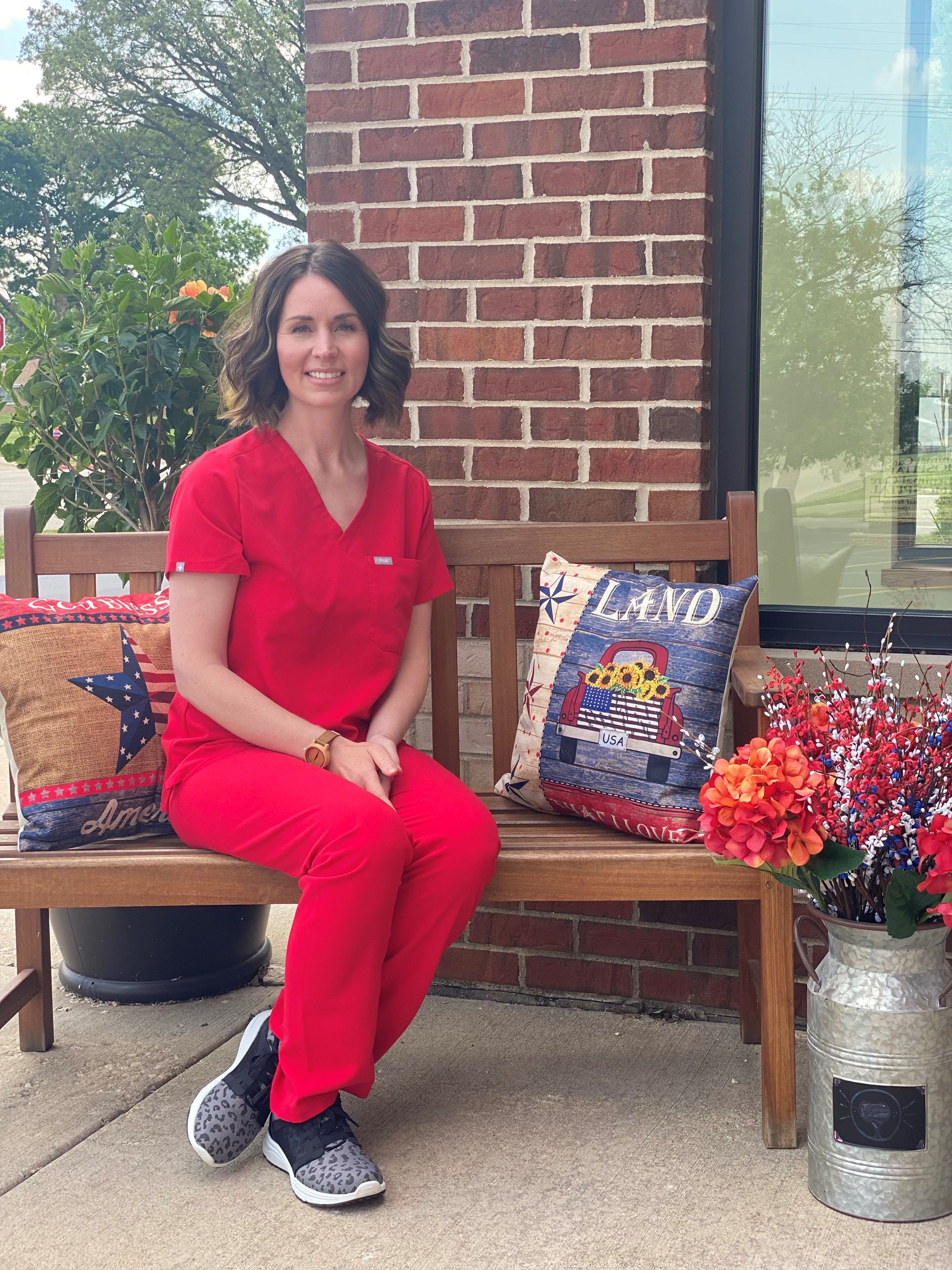 ​I grew up as a stereotypical Midwest farm girl just ten miles south of Morris. I spent my school years helping on my family's grain and livestock farm. That time was spent driving a tractor, baling hay, showing cows and pigs, and participating in 4-H and FFA. These activities both prompted and assisted my career goal of becoming a veterinarian. I completed my undergraduate studies at Black Hawk East Junior College and Western Illinois University majoring in Animal Science and minoring in Chemistry. I attended the University of Illinois Veterinary School and graduated with honors in 2011.

I interned for the ASPCA Animal Poison Control Center during veterinary school and got involved in numerous toxicology cases. I found that experience has helped many of my clients over the years in general practice.

I currently care for mostly companion animals at Animal Care Hospital but occasionally still practice on livestock species (mostly my own!). I love seeing the familiar faces of longtime friends and acquaintances come in with their pets. I enjoy performing oral surgery and my favorite topic is educating owners on dental health and ways to keep their pet's mouth healthy and pain free. I attend frequent educational seminars to keep up on current therapies and treatments and have a great working relationship with specialists in our area for those pet's that benefit from even more advanced care. I also like dermatology, working up internal medicine cases, and performing soft tissue surgery.

My favorite part of working at ACH is being part of a team that adheres to the highest standard of care and is always striving to improve patient care. Each day I learn something new and try to increase my knowledge and skill level.

Outside of work, my husband and I are raising three young children. Our oldest is full of energy and our youngest has a rare medical condition called Sotos Syndome so we have no such thing as free time or hobbies! Being a working/special needs mom can be tough somedays! We also have a crazy border collie nicknamed "Flea" who loves living on a farm and spends most days chasing squirrels and swimming in the creek. We also raise cattle, pigs, and few backyard chickens.

One thing I learned in 2020 was how to be resiliant and to deal with immense stress. In 2021 I am going to focus on my family and hope the pandemic gets better so my kids can enjoy more of this year.


Connect With Us on the PetDesk App