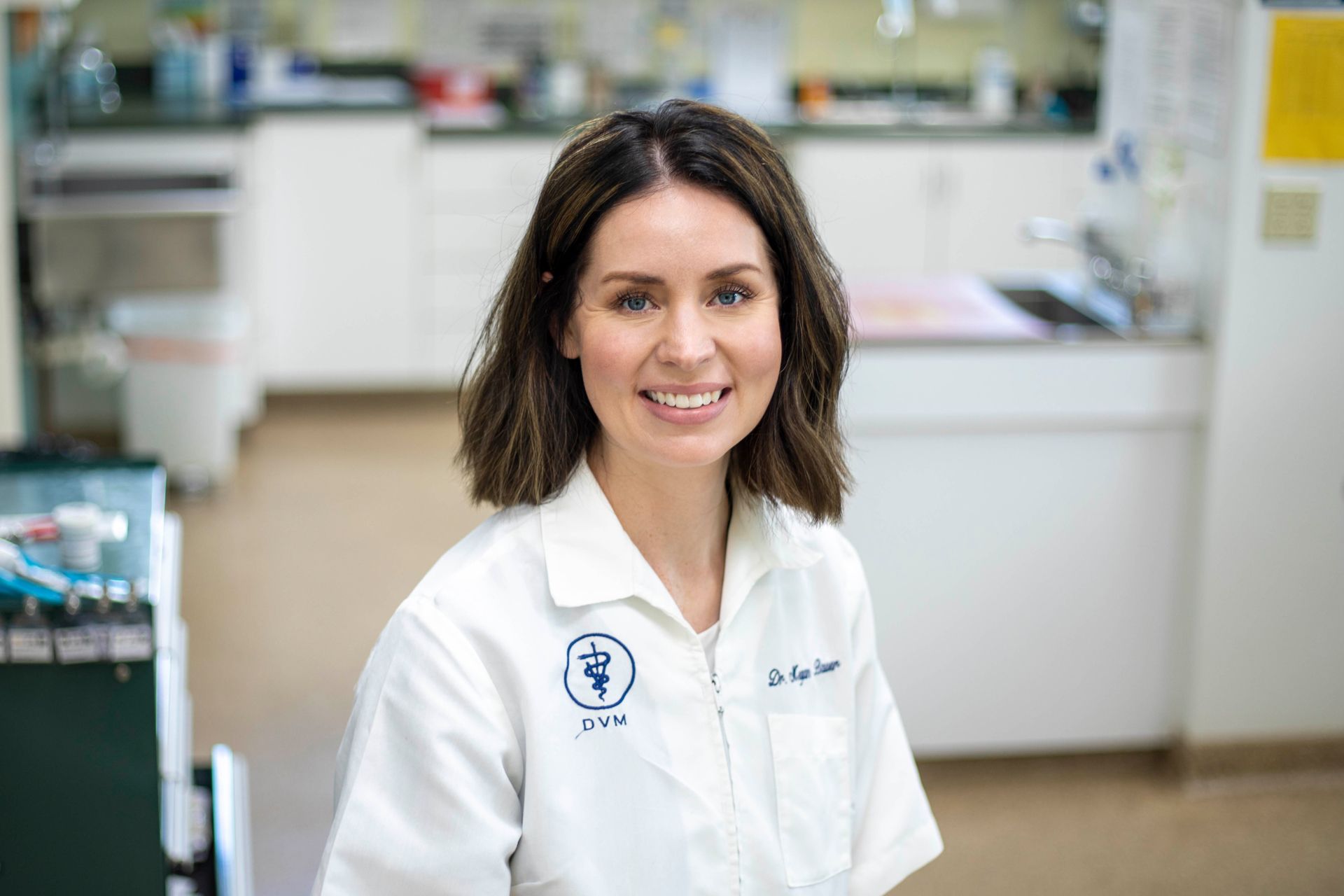 ​Dr. Megan Bauer grew up locally on a livestock and grain farm in Mazon, IL. She completed her undergraduate studies at Black Hawk East Junior College and Western Illinois University majoring in Animal/Ag Science and minoring in Chemistry. She attended the University of Illinois College of Veterinary Medicine and Graduated with honors in 2011.

Prior to starting at Animal Care Hospital, she spent summers interning at the ASPCA Poison Control Hotline and practicing large animal medicine in Northern Illinois.

She has been at Animal Care Hospital of Morris focusing on feline and canine medicine since 2013. She especially enjoys internal medicine, dermatology, toxicology, and dentistry cases. She loves seeing and chatting with longtime friends and acquaintances when they come in with their pets.

Her favorite part of working at ACH is being a part of a team that strives to practice at the highest level of care possible. The technicians are the best at handling patients and performing tasks/treatments. Her least favorite part is having to say good-bye to long term patients that she has been seeing since they were puppies or kittens.

Outside of ACH, Dr. Bauer and her husband are raising three young children. Their household also contains a crazy boder collie, named Felicia a.k.a. Flea. and a super chill domestic shorthair cat named Rex. They also raise livestock which their kids show at different exhibitions or fairs.


Connect With Us on the PetDesk App