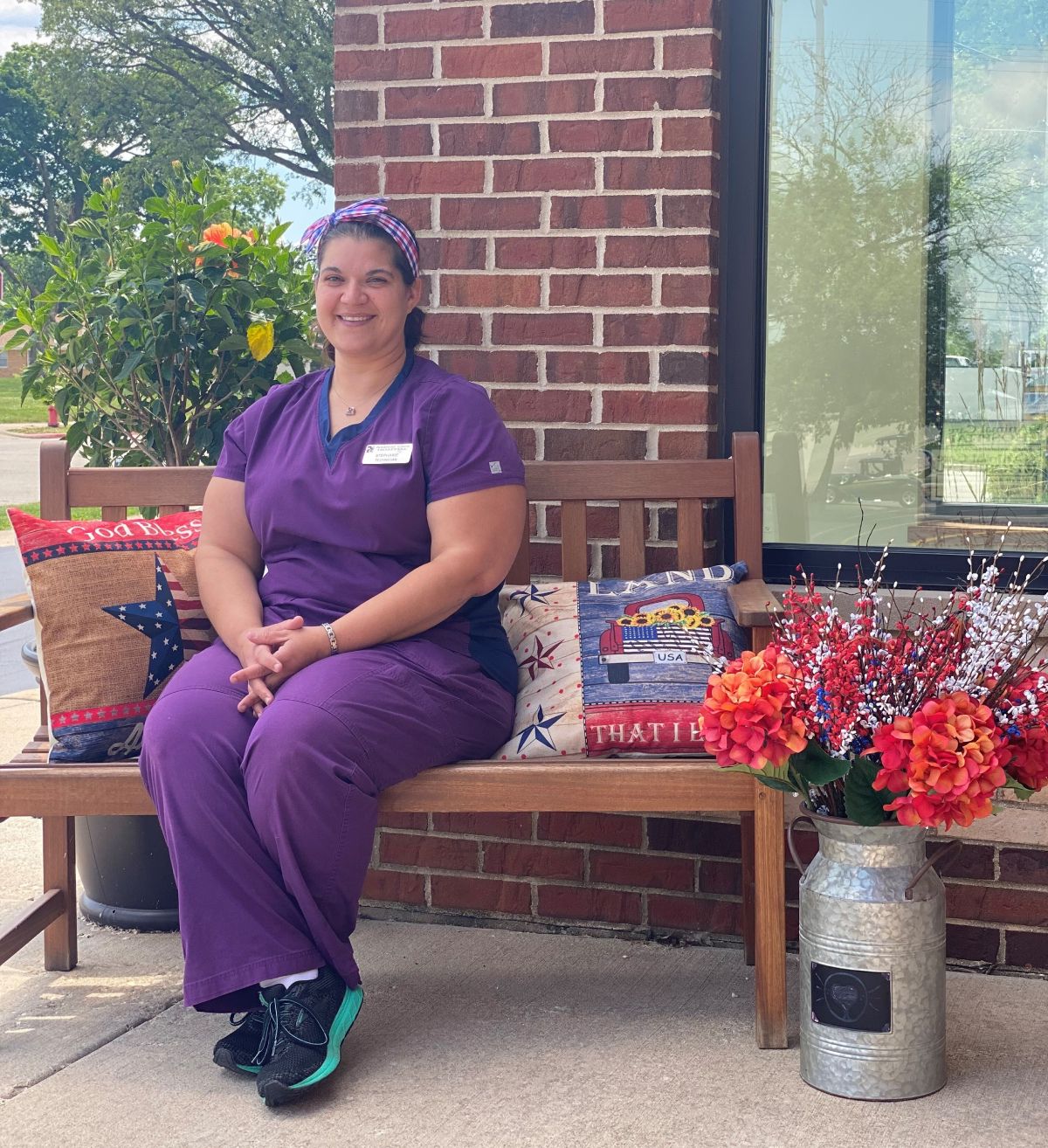 Stephanie Varju – Technician Assistant
There has never been a time in my life that I didn't have a pet, so I have always had a passion for animals and knew I wanted to work with them in some capacity. I remember writing a report in junior high about wanting to be a zoo keeper.
My love of bats led me to study zoology at Southern Illinois University at Carbondale. While there, in 2006, I started working as a technician assistant at a local veterinary office and fell in love with the profession.
I have continued to gain knowledge and experience as a technician, while honing my skills. I joined Animal Care Hospital in 2014 and am glad to call it home.
In my free time I like spending time with my 3 daughters along with my 3 cats, a turtle and a rabbit. I enjoy reading, hiking, spending time outdoors, and watching food network as I love finding new recipes to cook!
The most important thing I learned in 2020 was how to survive in a world change. In 2021 my main goals are to spend more time with my children and play Candyland with them.
Connect With Us on the PetDesk App