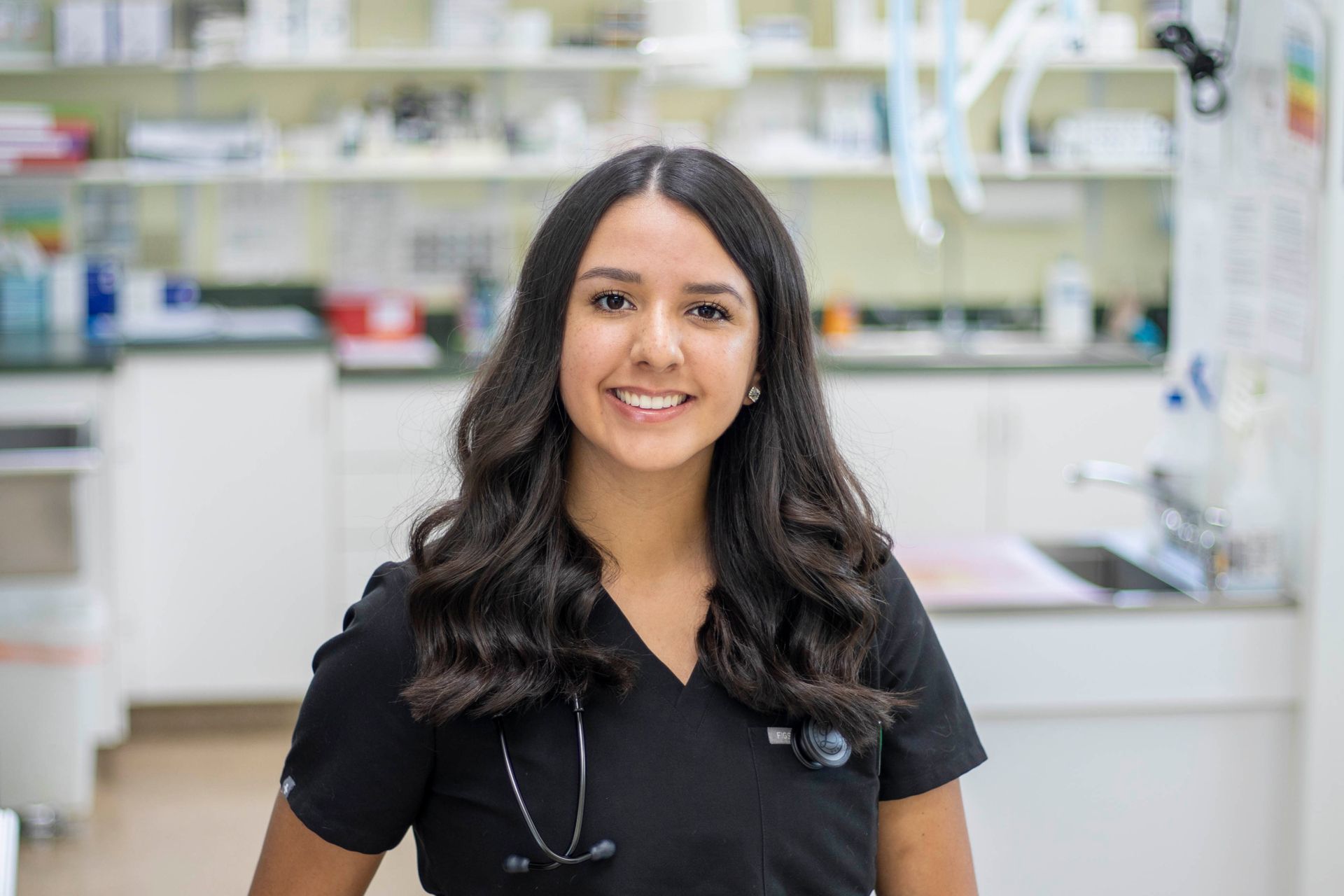 ​
Samantha Islas

Kennel/Technician Assistant
I joined Animal Care Hospital in 2019 after completing my Bachelor's of Science from the University of Illinois. You may see me in many areas of the hospital such as patient nursing, reception, and walking or bathing the boarding patients who are kenneled with us. I am currently enrolled in Joliet Junior Colleges Veterinary Medical Technology program on my Certified Veterinary Techncian certification and my degree expected in May 2023. Ultimately, I do desire to attend veterinary school, I work closely with the technicians and doctors learning and performing preoperative care to our patients who are having either surgical or dentistry procedures. I grew up in a multicultural home in Elwood, IL and one of my favorite things about working at Animal Care Hospital is the culture of women's empowerment that resonates throughout the practice as my coworkers and I strive for veterinary care excellence in a clean and attractive facility. I am driven to be a valuable member of this team by determination, integrity, intelligence, and FAITH. One thing that I have seen pet owners struggle with is the cost of medical care for their pets which has made me a big advocate for keeping your pets insured with an accident/injury/illness policy. I spend my time with family, traveling and I love being on the water, kayaking, swimming, and coffee. One Item on my bucket list is to travel to every continent including Antartica.

In 2022, one of my personal goals is to run a 5K in honor of my late grandfather. During family game nights I most enjoy playing UNO!




Connect With Us on the PetDesk App