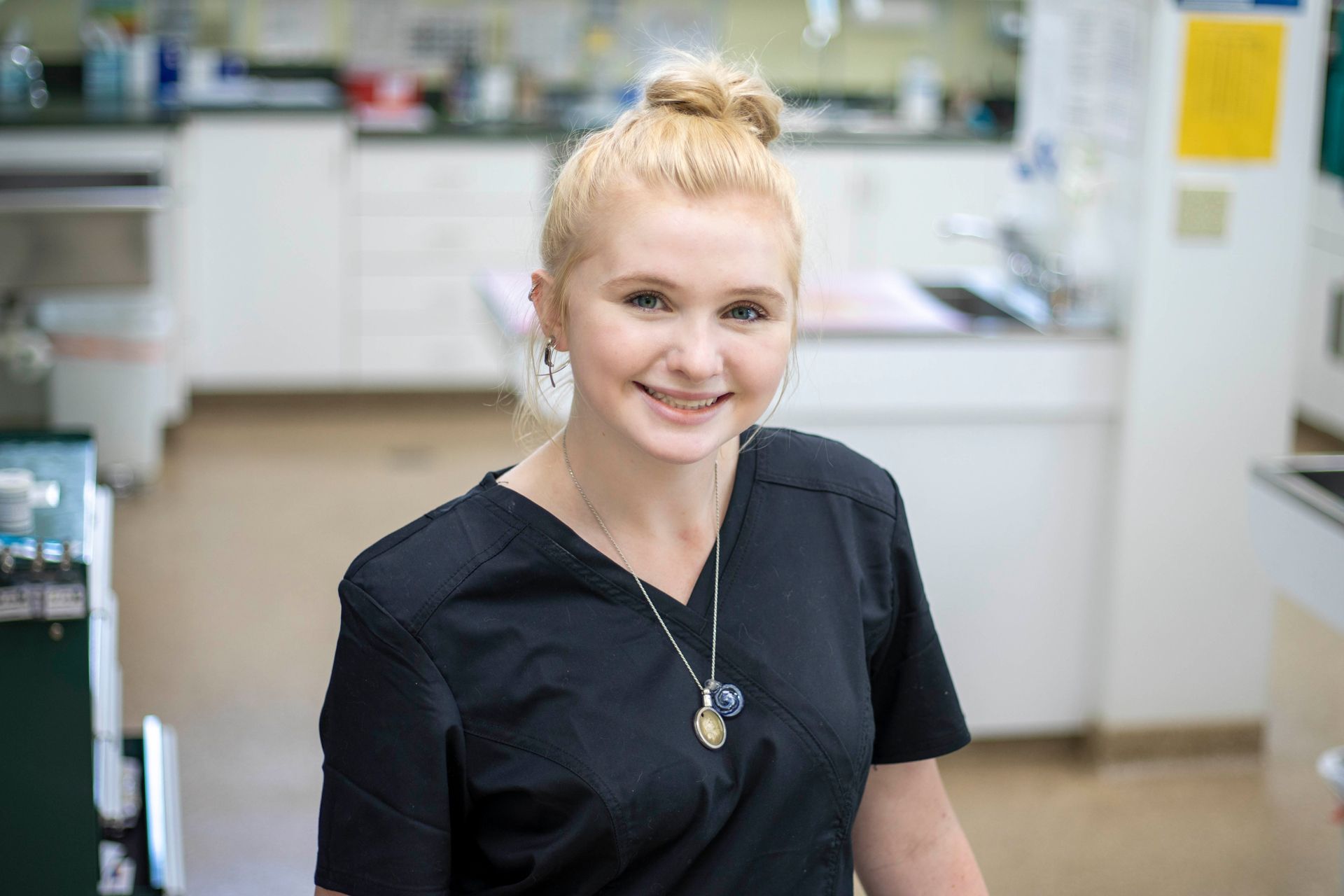 ​
Mallory Sobkowich
​​​​​​​
Kennel Attendant
I joined the squad at Animal Care Hospital May of 2022. I grew up in Ottawa, IL and at home I take care of my two dogs, Nala & Roo, as well as my two ferrets, Freddie and Bella.

I really enjoy working with our patients and am currently enrolled in an online veterinary medical technology program through Penn Foster. My goal is to earn my degree and become a Certified Veterinary Technician.

I enjoy golfing and was part of a college team at Central College for a time, as well as I am an avid reader of just about anything. An interesting thing about myself would be that I once spent two and a half weeks backpacking in the backcountry/wilderness of Alaska.

Connect With Us on the PetDesk App