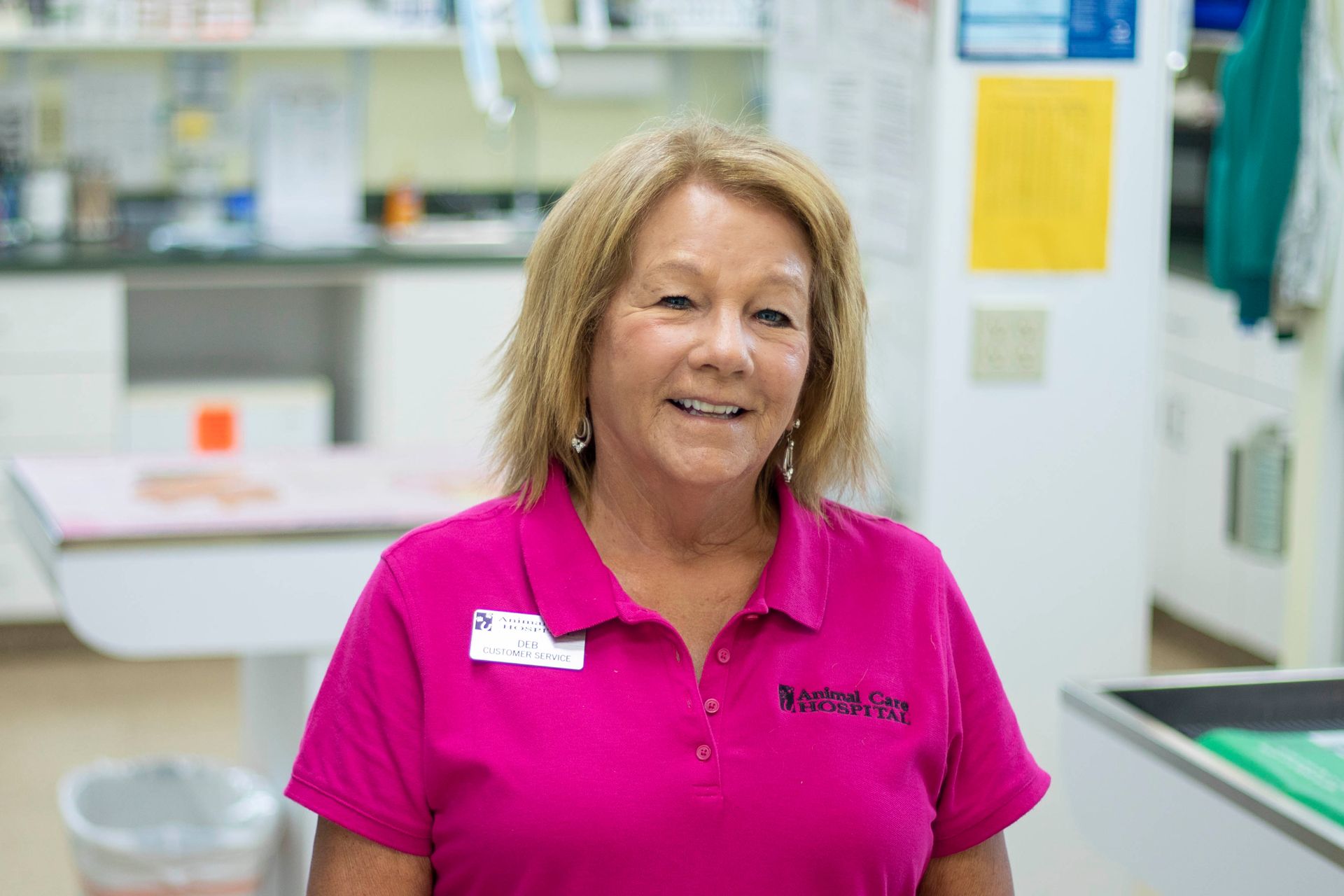 Deb Feeney –Customer Service Representative
Deb Joined Animal Care Hospital of Morris in November 2021. Her lifelong involvement with animals has included horses, hunting dogs, therapy dogs, many family pets including a duckling her daughter brought home one day. She is the mother of 3 beautiful daughters and the grandmother to 8 amazing and talented grandchildren. Deb and her daughters spend a lot of time together; vacationing, playing cards, and attending their sporting events.
Deb is a graduate of MCHS and worked as a VP Executive Administrative Assistant for 38 years at Exelon Nuclear. After her retirement she also spent 5 years at Morris Hospital as a human resources assistant. She joined the ACH team on a part-time basis and looks forward to getting to know our wonderful clients and their amazing pets.
In her free time, she loves flower gardening, vacationing, and fishing. She holds many fond memories of spending time with her parents in the north woods of Wisconsin and Michigan.
​​​​​​​
Connect With Us on the PetDesk App