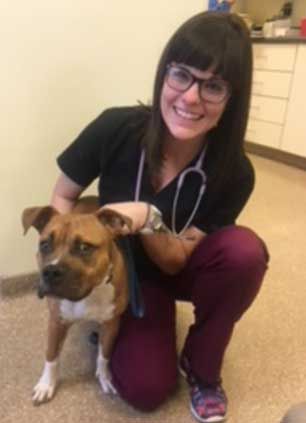 Dana Bentz, CVT – Certified Veterinary Technician
​​​​​​​
I grew up and was homeschooled in Minooka. I always have had a love for animals, especially dogs, and the sciences. It was an easy choice to enroll in the veterinary medical technology program at Joliet Junior College, I graduated in 2015 at the age of 19.
One of my favorite quotes is "IF you love what you do, you'll never work a day in your life." I feel that my personal values of hard work and honesty, and my caregiver personality, allow me to live out that quote working with the doctors, staff, clients, and patients at Animal Care Hospital.
When I am not caring for patients at Animal Care Hospital, I enjoy reading my daily devotionals or the bible, going for walks & cooking. I also share my journey in life with my husband Caleb, my son Evan, and a crazy, but very loving Australian Shepherd named Bentley.
My favorite sweet is anything Dark Chocolate!
Connect With Us on the PetDesk App