Welcome to Animal Care Hospital of Morris
​Our Dedication to Deliver The Best Care You Deserve
Animal Care Hospital is proud to serve the Morris and Grundy County IL area for everything pet related. Our veterinarians are licensed, experienced, and are committed to excellence and staying current on new changes in veterinary medicine through regularly attended continuing education courses. Our goal is to provide the best veterinary care to the pets of Morris and Grundy County through the use of low stress handling techniques, fear free efforts, and quality medical practices.
​
Meet Our Staff
Special Promotions
Visit our special promotions page and see where you can save. Make sure you check it out before your next appointment!
​
​Useful Resources
Animal Care Hospital is aware of the vast amount of information available on the internet. Our team has taken the time and evaluated the following sites.
We trust the information the listed websites provide to you, our client, and member of our family.
​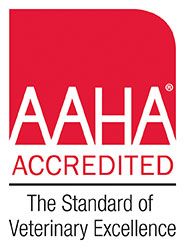 Animal Care Hospital is an accredited member of the American Animal Hospital Association (AAHA). Since 1999, we have regularly undergone inspections by AAHA to ensure that we comply with the association's high quality standards of care.